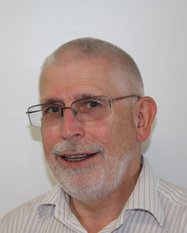 I am Iain Blair, the founder of Redrambler. The first question I always get asked is 'why Redrambler'? Well I'm a huge fan of football and countryside walks, as red is the colour of the team I support, Redrambler seemed the logical choice!
Now we've got past that bit, I can tell you what we do.
Our ethos is 'helping schools achieve more'. We do this by providing consultancy services to Schools and Academies.
How can Redrambler help?
If you combine having been trained as an accountant and working in the education sector since 2004 it's fair to say I've experienced lots of change. Everything from the roll out of the Building Schools for the Future (BSF) programme through to managing schools to transition into Academies.
I've worked for a Local Authority (LA) and within Schools in different LAs; incorporating chairing Manchester Secondary School Business Manager Forum (well regarded by ASCL), being a board member of the North Manchester Partnership of Schools, taking joint lead on the FMSiS for a Local Authority and a nominated Manchester Diocese Governor.
From within the school environment I have performed the roles of School Business Manager and School Budget Officer. I have driven strategic change by assisting schools in financial difficulty, reviewing staff levels and delivering Business Management SLA to a partnered primary school. Schools often need staff who are skilled at 'wearing many hats' and as a result I've been responsible for finance, payroll, buildings, health & safety, education visits co-ordinator (EVC), catering, reprographics, human resources (HR), line management and administration.
I founded Redrambler to help schools with everything from the transition to Academy to introducing efficiencies and in some cases just offering a helping hand with the daily tasks associated with running a school.
If you're looking for help at your school or academy, why not contact us?